Queen of Werewolves is out in the wild. It was a long time coming, but it finally made it. Y'all were patient as heck, and I thank you for that. It allowed me to give you the best story I could make–which is always my goal when writing books. Since I've started publishing, it's been a wild ride, and your support has been amazing. Thank you.
I've got some Queen of Werewolves book quotes for you today. Pretty graphics are always fun to share, and so are the book quotes we like! If you have any favorites, you should let me know. I could probably make an image for it. 😉 Meanwhile, I hope you enjoy these. Feel free to download them, share them, pin them–whatever. And KEEP BEING AWESOME.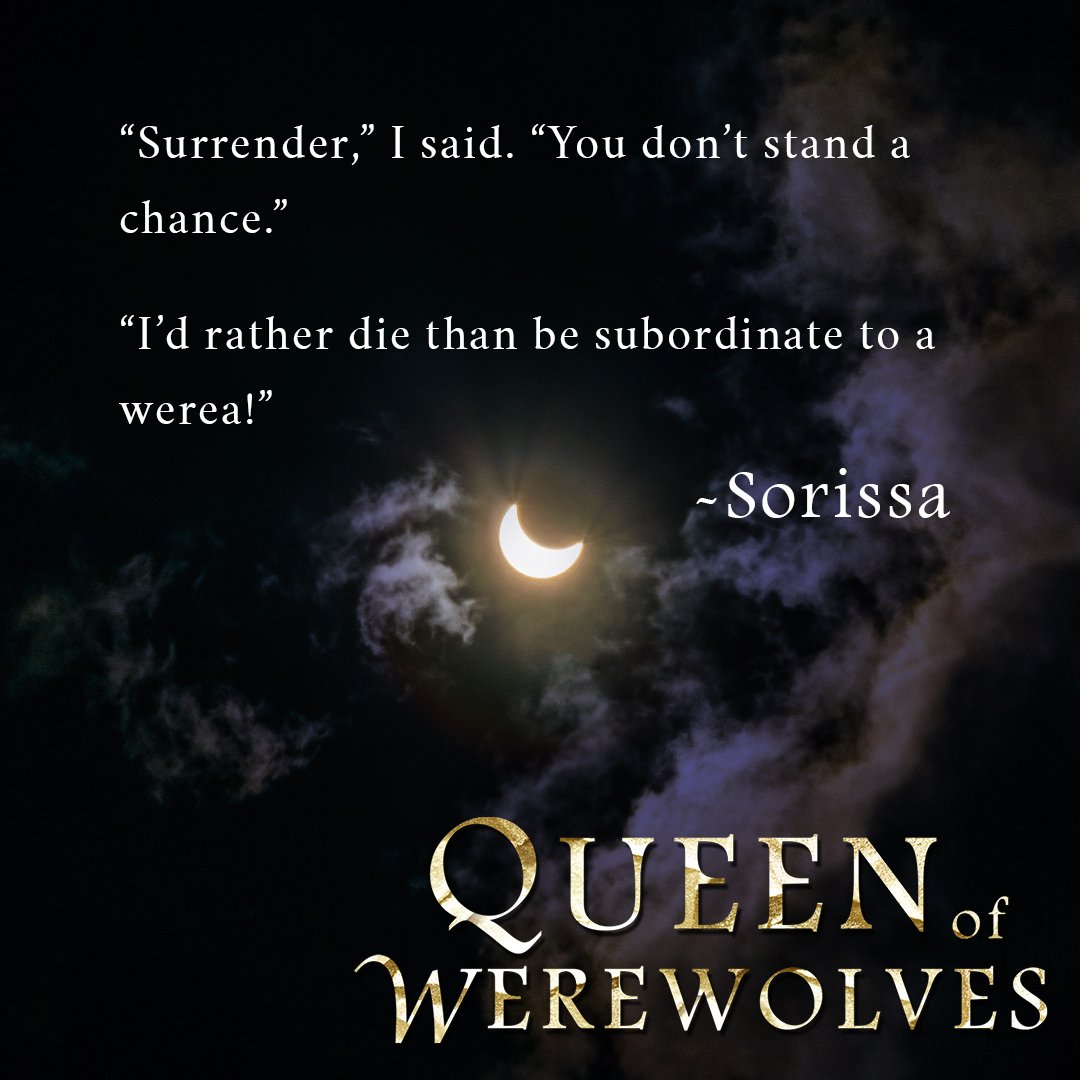 "Surrender," I said. "You don't stand a chance."
"I'd rather die than be subordinate to a werea!"
~ Sorissa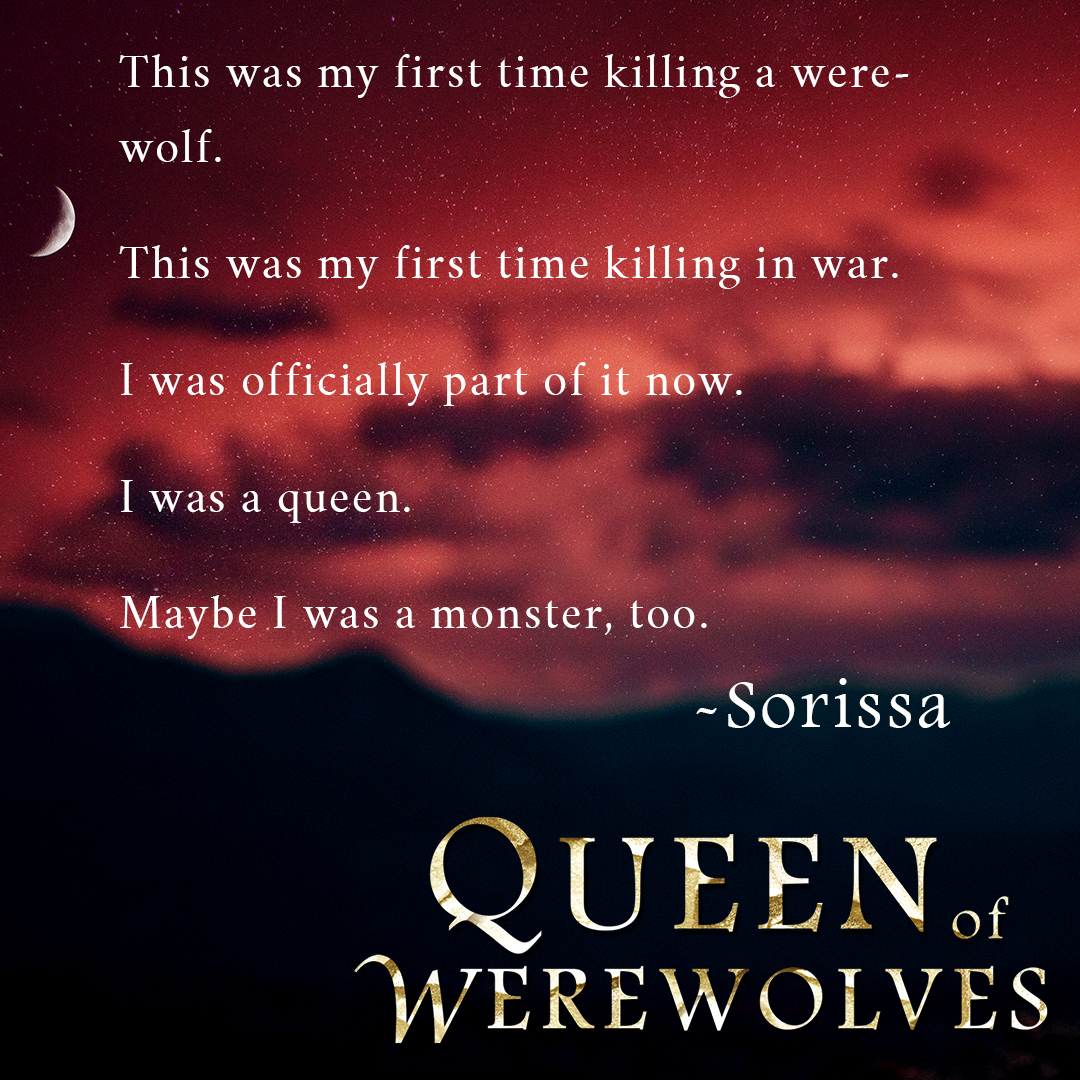 This was my first time killing a werewolf.
This was my first time killing in war.
I was officially part of it now.
I was a queen.
Maybe I was a monster, too.
~ Sorissa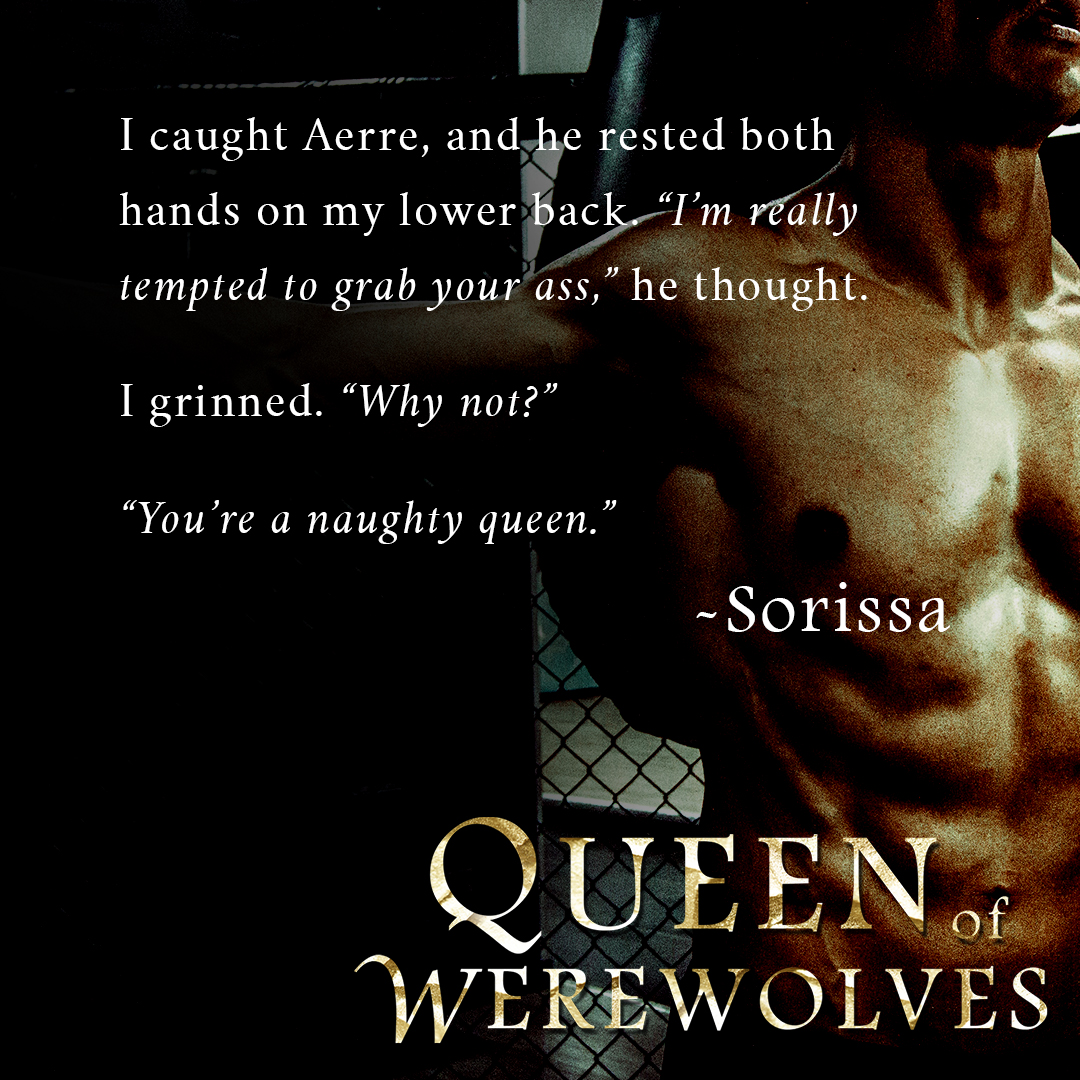 I caught Aerre, and he rested both hands on my lower back. "I'm really tempted to grab your ass," he thought. 
I grinned. "Why not?"
"You're a naughty queen."
~ Sorissa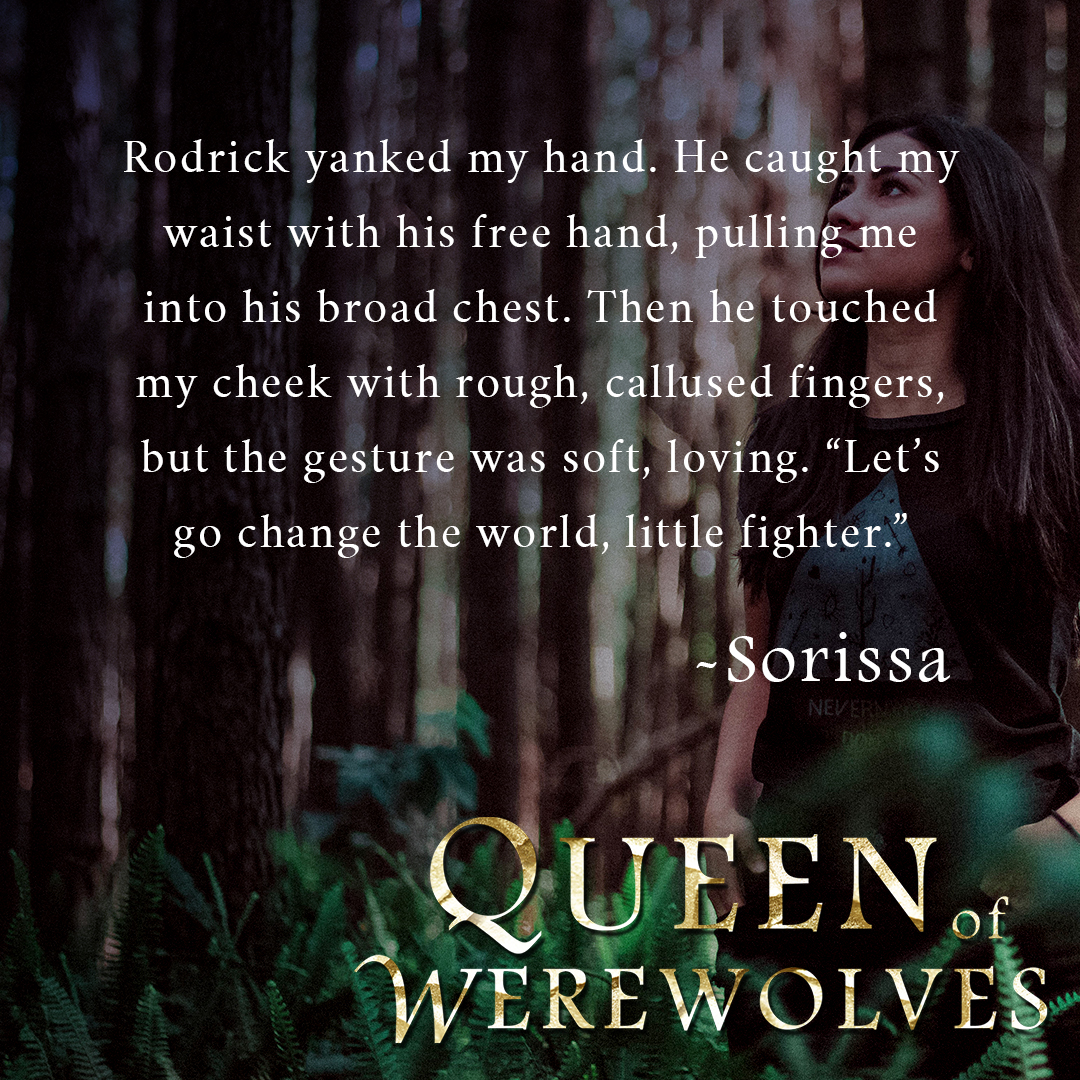 Rodrick yanked my hand. He caught my waist with his free hand, pulling me into his broad chest. Then he touched my cheek with rough, callused fingers, but the gesture was soft, loving. "Let's go change the world, little fighter."
~ Sorissa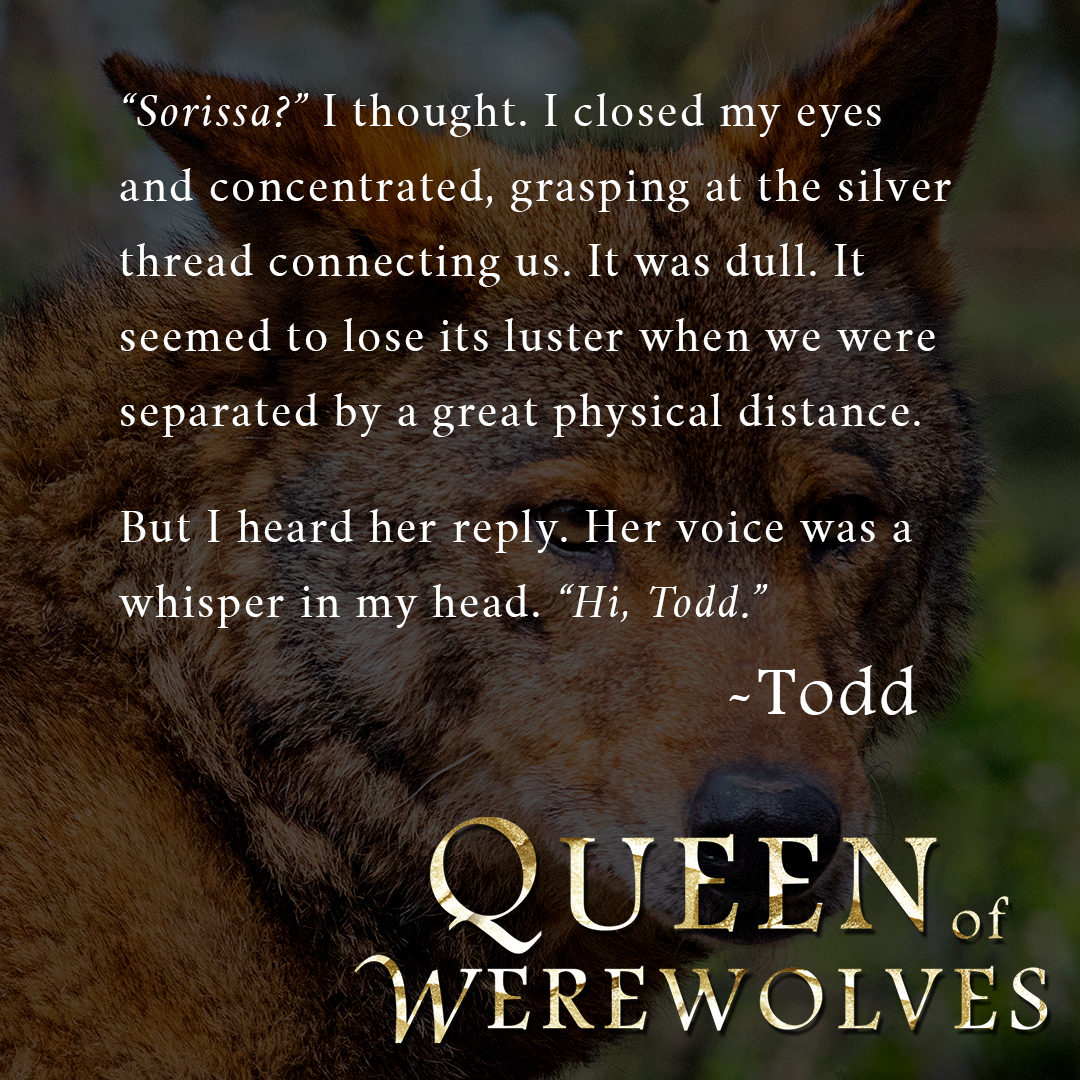 "Sorissa?" I thought. I closed my eyes and concentrated, grasping at the silver thread connecting us. It was dull. It seemed to lose its luster when we were separated by a great physical distance. 
But I heard her reply. Her voice was a whisper in my head. "Hi, Todd."
~ Todd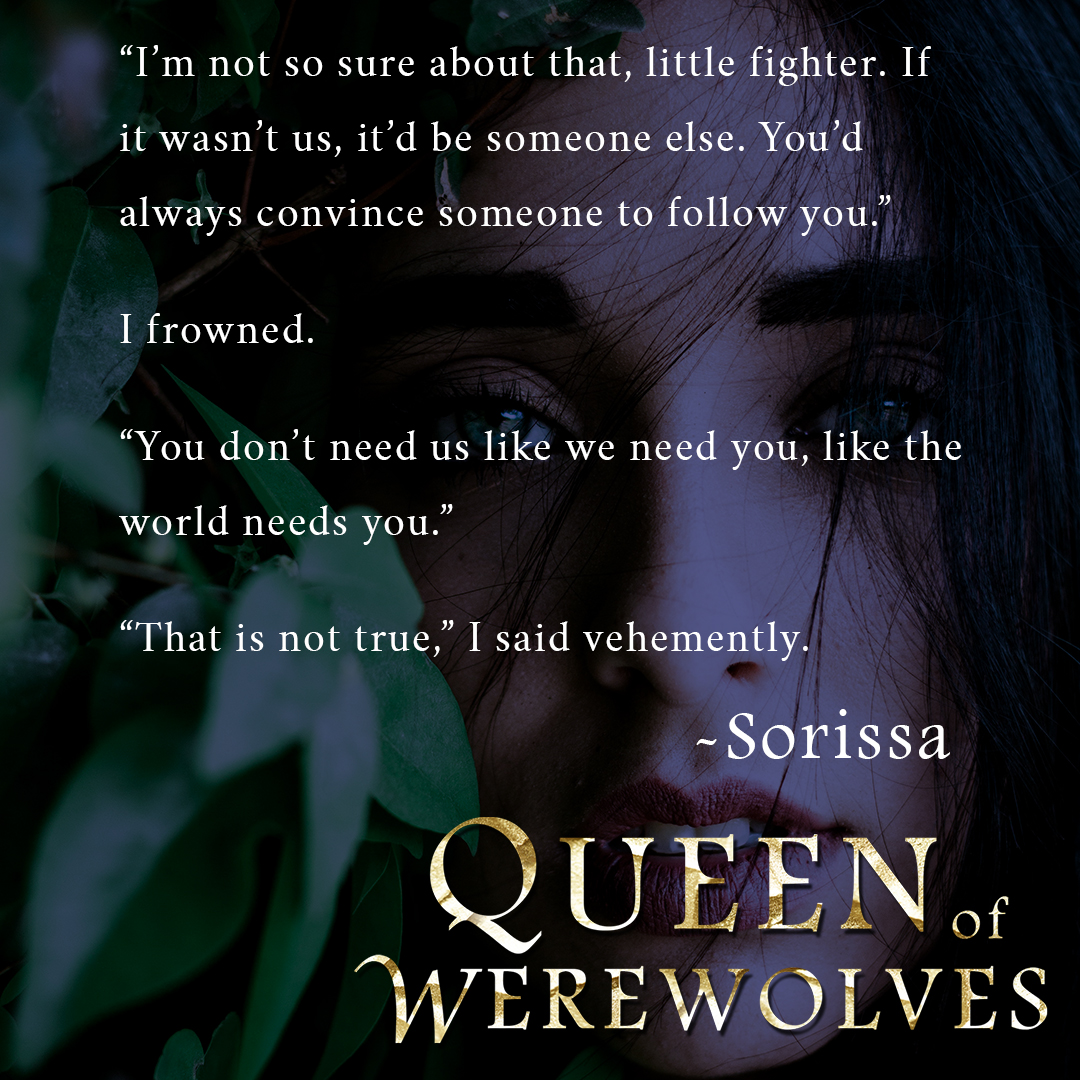 "I'm not so sure about that, little fighter. If it wasn't us, it'd be someone else. You'd always convince someone to follow you."
I frowned. 
"You don't need us like we need you, like the world needs you."
"That is not true," I said vehemently.
~ Sorissa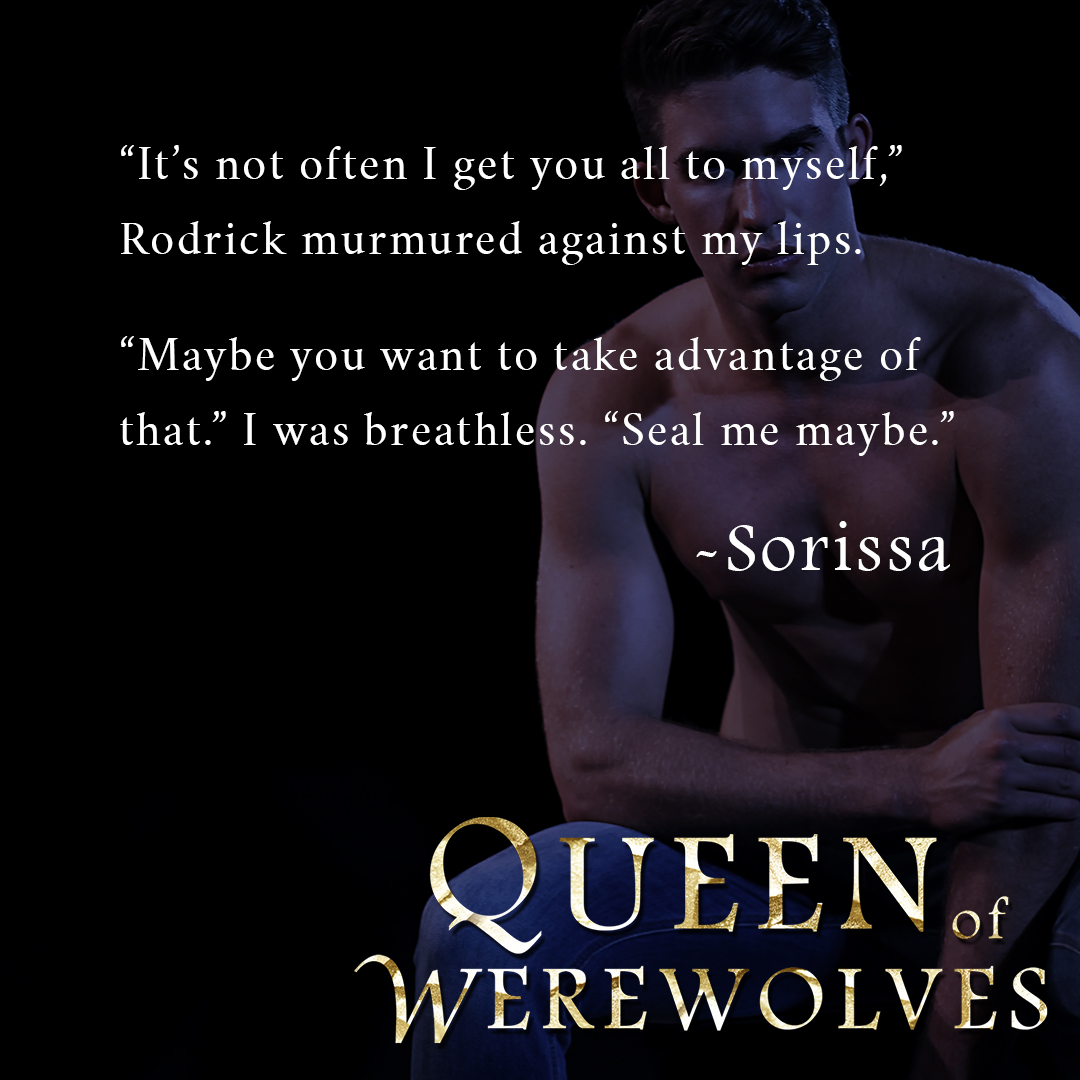 "It's not often I get you all to myself," Rodrick murmured against my lips. 
"Maybe you want to take advantage of that." I was breathless. "Seal me maybe."
~ Sorissa
"Did you mean it when you kissed me in Howling Sky, or did you just give in to peer pressure?" I whispered. "I wasn't going to ask, but I keep wondering. And you've been guarding your thoughts."
"Do you really want to talk about this right now?"
"I don't know."
"Then ask me again when you do."
~ Caspian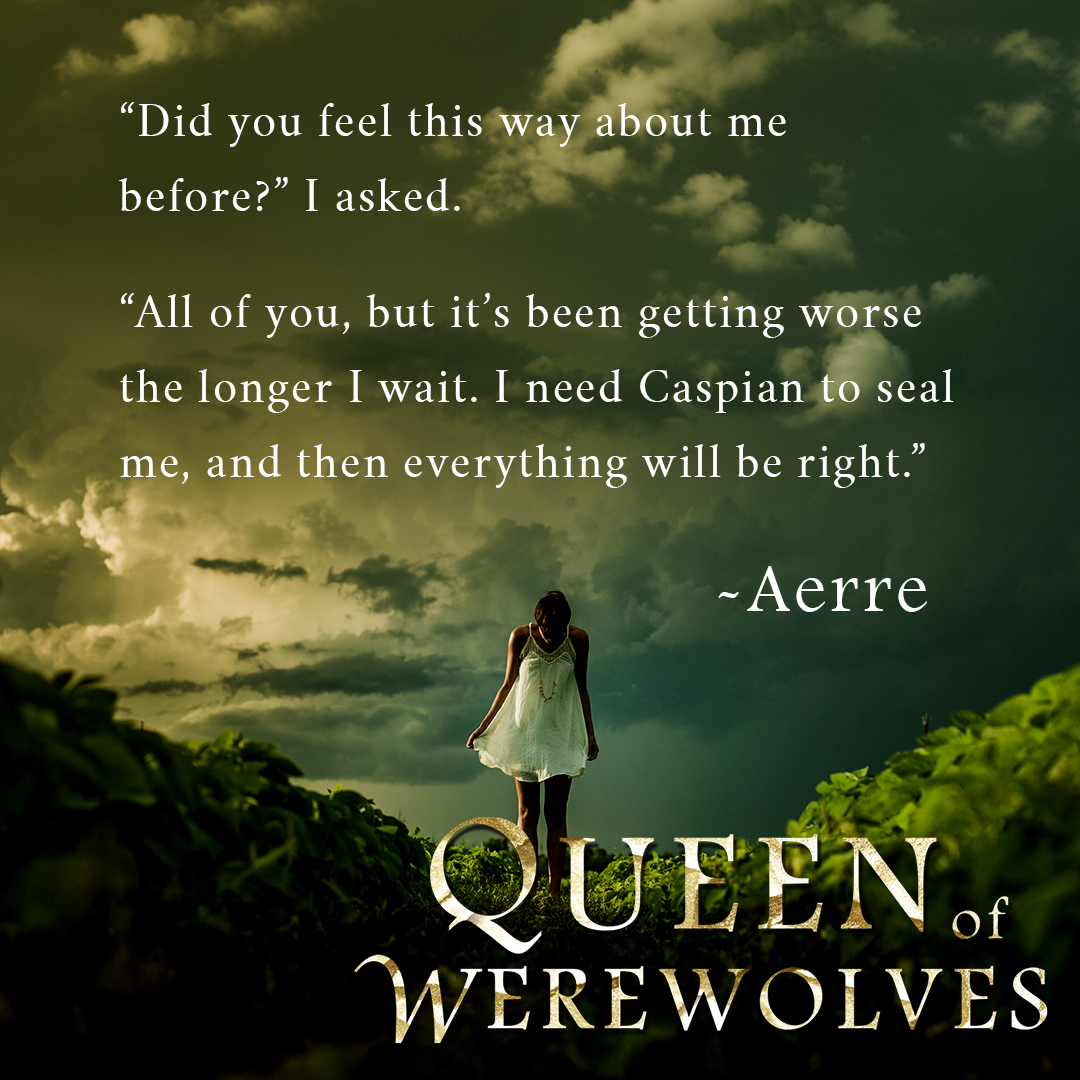 "Did you feel this way about me before?" I asked.
"All of you, but it's been getting worse the longer I wait. I need Caspian to seal me, and then everything will be right."
~ Aerre
The Mate Claim was a power to fear if it could bring even the Moonlight Child to her knees. Maybe we were the only thing that kept her standing.
~ Rodrick