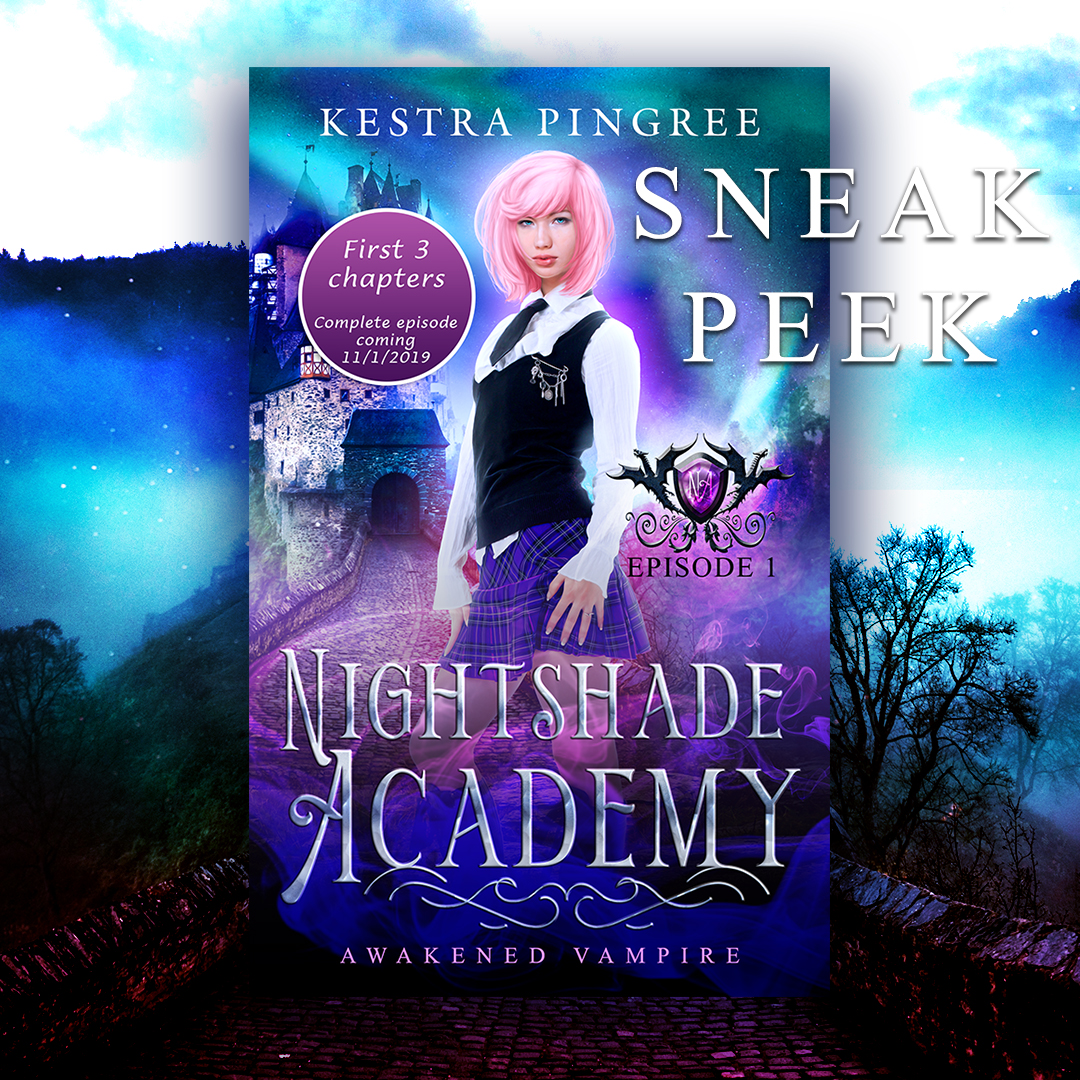 Hello, beautiful. I've got a new series coming out. Have you heard? It's called Nightshade Academy, and the first episode releases Nov 1. (It's only 99c!) But guess what. If you sign up for my newsletter, you can get the first three chapters before anyone else. Right. Now. Hell friggin yes.
Girls with pink hair? Check. (Okay, just one. The main character, Nova. And she's a riot. I love her and her slightly grumpy and sarcastic voice.)
Boys with red eyes? Check. (OKAY. Maybe I mean one specifically. Nova's love interest, Kian. SWOON.)
LGBTQ rep? Yes and yes.
Vampires? Check.
Monsters and monster hunters? Check.
Demons? CHECK.
I could go on this checklist forever, but I'm gonna stop now. If you like paranormal stories and academy settings, then you're in the right place.