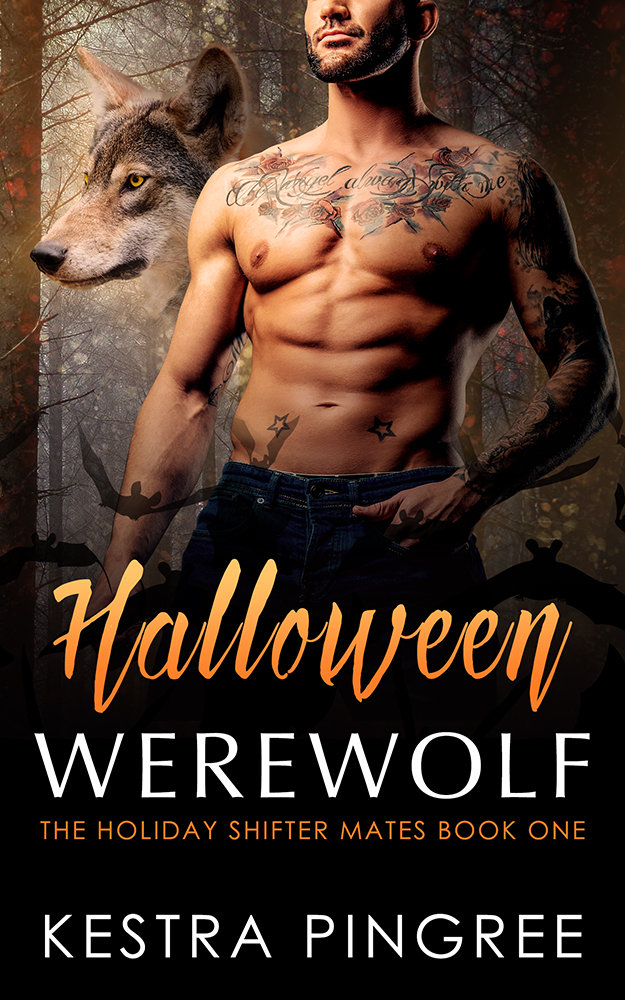 All of my books started out in Kindle Unlimited, but I'm working on taking them out. Not everyone reads on Amazon, and I want ALL the readers. Come join me! And the dark side. Because I have… sexy sweet paranormal romances?
New releases will likely stay in Kindle Unlimited for a year, but then I'll be taking those books to other retailers. Halloween Werewolf just recently arrived on Kobo, Google Play, iBooks, and Nook! (It's still on Kindle too of course.) Enjoy!
Website Exclusive Excerpt (explicit)
"M-Mateo?" Austin squeaked. All he had to go on were those yellow eyes. But he knew those eyes. He did.
"Austin."
Austin sighed out his relief and the shiver Mateo's deep voice coaxed from him. "You were really there yesterday. I didn't imagine you."
He stepped forward when Mateo didn't move. He kept his phone up for the light it cast, desperate to see Mateo again after so long. He hadn't been thinking about what he'd see when he did that. Mateo was naked as the day he was born. His brown skin was familiar, but the tattoos were new. And that muscle mass. Mateo could snap tree trunks in half with those thighs. Austin meant to look back up, to take in the familiar scowl on Mateo's face, though his face had filled out too, harder edges, a sharp jaw, but his gaze ended up on Mateo's thick cock. He was huge, half-hard, and Austin was getting lightheaded.
"You going to take video of me?" Mateo asked. He folded his arms and didn't make an effort to cover himself even partway.
Austin turned the flashlight off on his phone and shoved it inside his pocket. He thought about the flashlight behind him, illuminating the background and wished it was pointing this way. He couldn't see Mateo well now. "Of course I'm not taking video."
"Too bad."
Austin adjusted his glasses. His heart palpitated. It throbbed as if it was begging Mateo to speak again. Hearing his voice alone, how much deeper it had gotten, how warm it felt, nearly had Austin in tears. That wasn't the only way he was feeling worked up either. His lower stomach was buzzing. His dick was coming alive.
Austin swallowed. "Wait. What do you mean 'too bad'?"