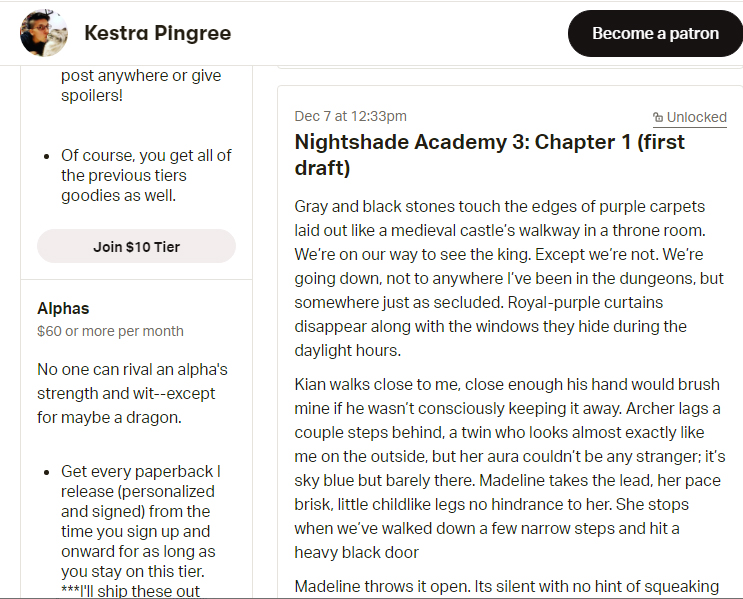 I hope y'all are enjoying Nightshade Academy. Episode 2 came out a few days ago, and I'm already posting the first draft of episode 3 on my Patreon. Yep, I'll post a new chapter every day until that draft is complete, and then I'll move on to episode 4 and then 5.
Now, I'm not sure who all is interested in reading first drafts, but it could be interesting. Especially if you are a fellow writer or a reader who likes to pick apart a writer's process. I'm both of those people, and so that's why I thought it would be a good reward for some of my patron tiers. 
Depending on the tier, patrons get access to different rewards, first drafts being only part of those rewards, but I've done my best to make all of the tiers awesome. I'm always open to suggestions too! I want to make my Patreon the best it can be. You deserve it. 
So hop on down and take a look at the rewards, and tell me what you think! Thank you.