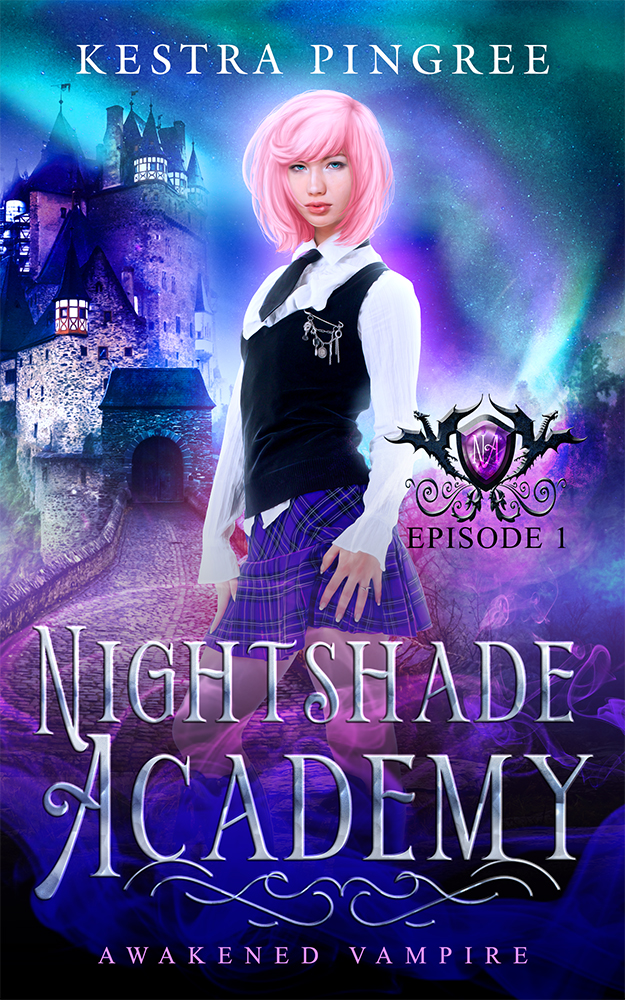 Wow. Apparently time is just flying by, because there are only ten days left until Nightshade Academy Episode 1: Awakened Vampire is released. 
Excuse me while I silently freak out for a minute.
Uhm, right. So, if you like paranormal academy books, pink-haired vampires, red-eyed boys who turn into big black dogs, romance, demons, monsters, magic, and mayhem, then you are in the right place.
I made some shareable countdown images to celebrate the upcoming release. They're all below. Feel free to grab them, share them, keep them, whatever you want. I hope you're as excited for this release as I am!