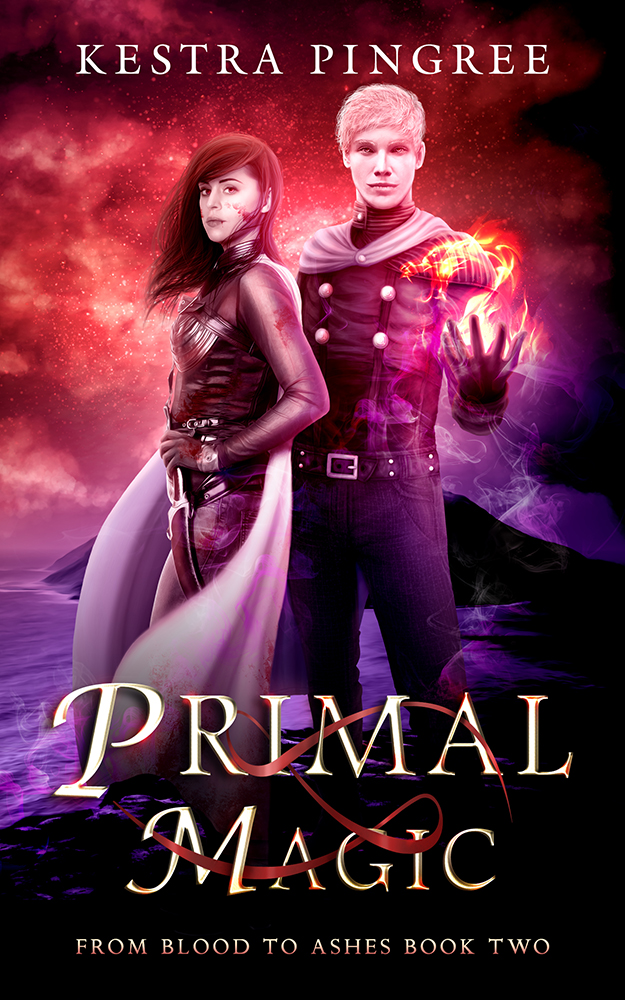 I'm slowly expanding my skills!
ONE DAY I WANT TO BE A MASTER OF EVERYTHING.
But that'll never be the case because the beauty of art is this: you will never be done.
The most important thing I've learned by creating throughout the years is that nothing is perfect. Do the best you can at the time, and then move on. Continually completing things is the best way I've found to improve my skills, rather than focusing on one project forever and changing it a billion times because I'm never satisfied.
Those were my few words of wisdom for the day… You're welcome.
Anyway! This is the book cover for Primal Magic, the second book in From Blood to Ashes. I did so much digital painting for this book cover. I don't even want to talk about it. Just kidding. I'm gonna make a video about it and post it on my YouTube channel, so that will exist in the future. 
 Links to stuff below!
Vampire Captives (book 1) link: mybook.to/VampireCaptives
Primal Magic (book 2) link: mybook.to/PrimalMagic
YouTube link: www.youtube.com/channel/UCN7zxAVIzVgbwjmnk3imcIw