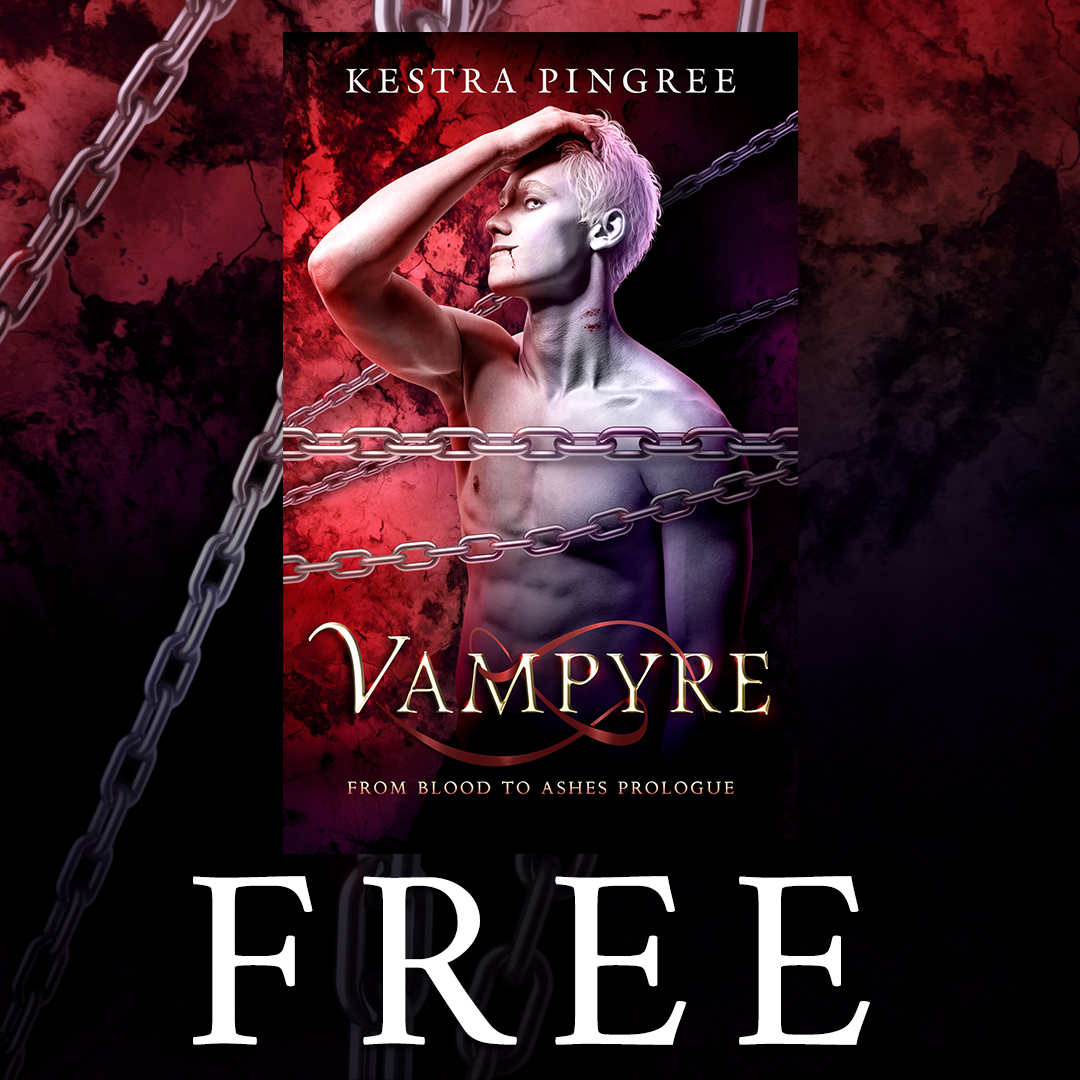 My new series is officially underway. Love dark fantasies? Heart-wrenching love stories? Vampires? I 've got you covered.
Start From Blood to Ashes right now by grabbing the prologue. It's free!
---
I'm a prisoner.
A toy.
A tool.
And I'm done playing nice.
I am a vampyre, a male vampire. According to the females, my sole purpose is to be a breeder.
I was prepared for this duty my entire life. Maybe I would have done it too, if I hadn't tasted something forbidden and sweet.
Love.
Maybe even freedom.
Just to have it all ripped away.
I'll never give them what they want, but the latest vampire they've paired me with is a monster.
Lisette will be the one to break me.
Or she'll be the one to save me.
Note: Vampyre is the prologue to an adult dark fantasy series, From Blood to Ashes. While it's a love story, it isn't for every reader. It contains violent and sexual situations some might find triggering. But never fear. Our heroine and hero will overcome.