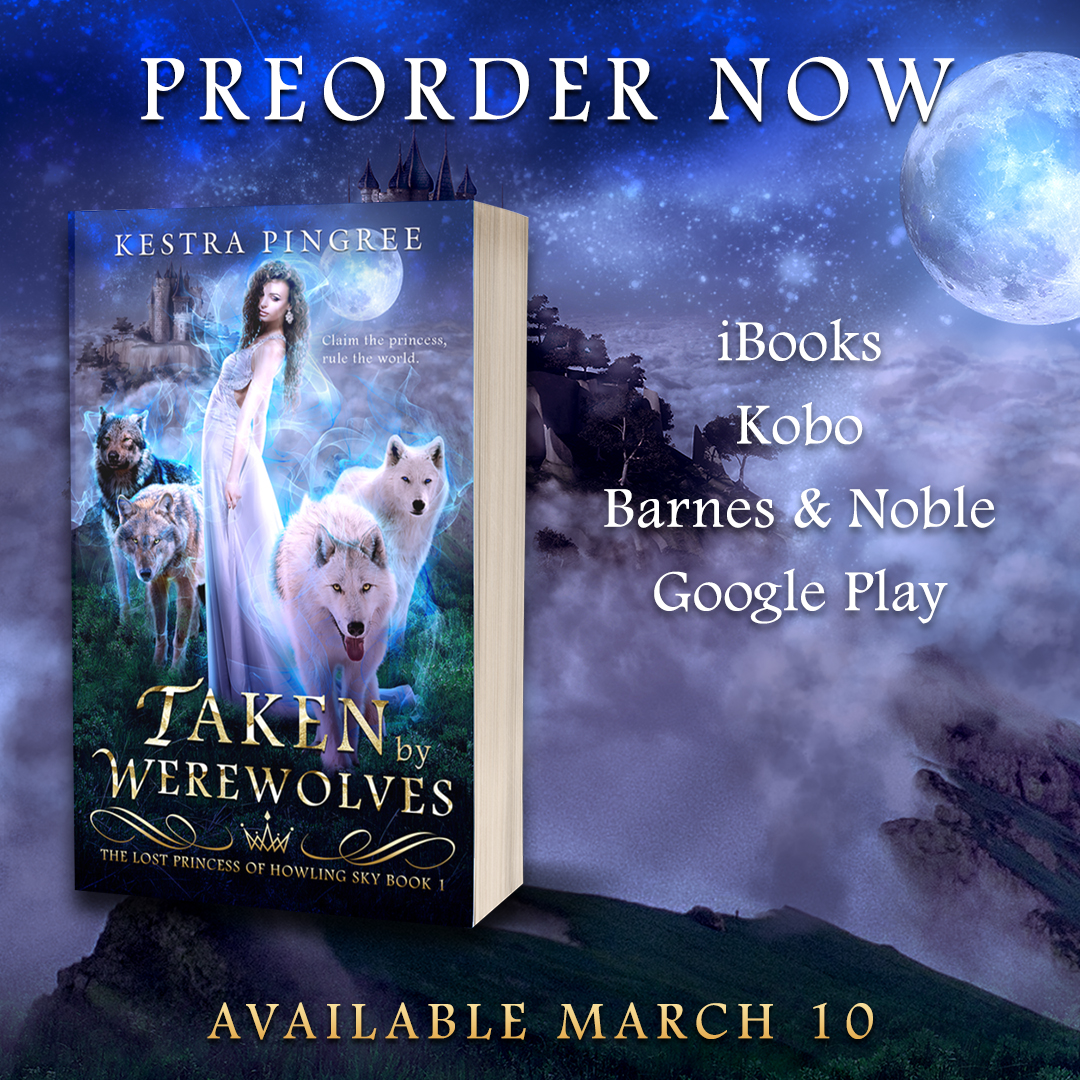 I think this is my last big update for the week. Can you believe it? It's been nonstop news around here.
Taken by Werewolves is officially out of Kindle Unlimited and up for preorder on iBooks, Kobo, Barnes & Noble, and Google Play. The eBook will be released on March 10.
Your support means everything. Thank you for joining me as I take this jump out of Kindle Unlimited. It's a bit nerve-racking, but I think it'll be for the best in the long run!
And if you're impatient to get reading, you can grab the eBook right now on Amazon. 🙂