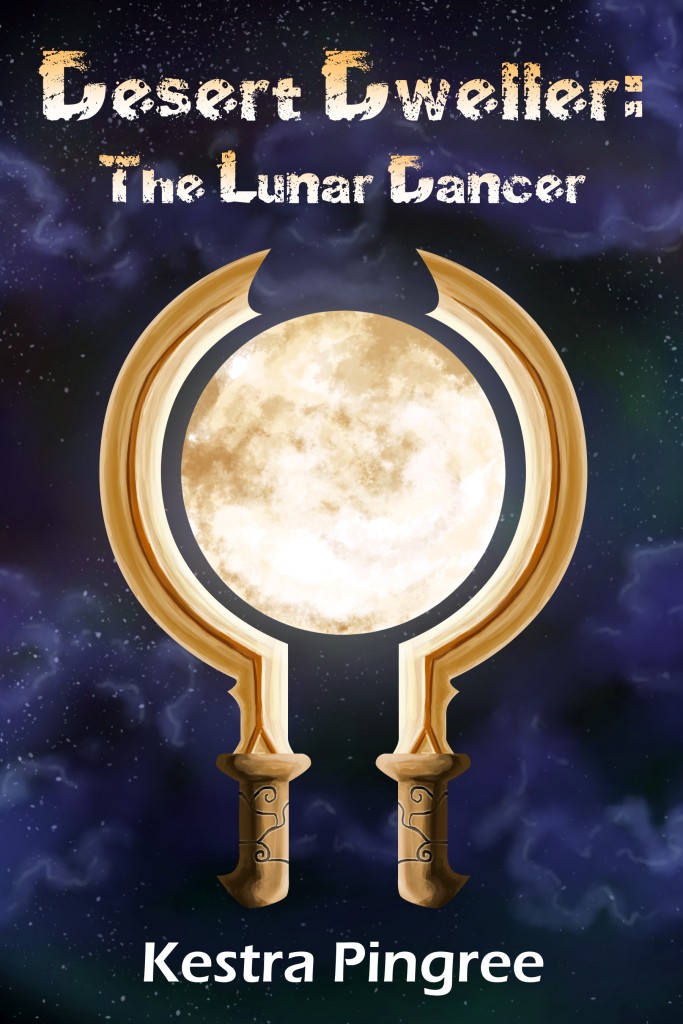 You always have a choice.
When Squall's father died, he had to assume a new role of responsibility to fill the void his father left behind. However, Squall quickly learns that an older brother can't take the place of a father, and the mutual contention in his family, since his father's death, makes everything much harder. Squall likes to get away from the weight of his responsibility whenever he can, and his troublemaking best friend, Luthen, makes that easy. Though Luthen's wild ideas are meant in good fun, he and Squall find themselves thrown into a life-threatening situation, forcing Squall to think about the way he has been living his life and how he should be living it.
Desert Dweller: The Lunar Dancer is a Soul Seer Saga short story. It takes place a few years before the events of Soul Seer: The Hidden Lights. There isn't a necessary reading order for this story to be understood, so you can read it before or after the first book in the Soul Seer Saga, or anywhere down the line. I do recommend reading it before book 3 comes out, however.
This is the latest book release in the Soul Seer Saga! This story is told from Squall's perspective and gives some important background information on him as well as his friend, Luthen. (You'll be meeting Luthen in the near future, so why not get to know him here?)
You can buy the ebook right now for only $0.99 on amazon.