All righty, everyone. Here goes the cover reveal for book 2 of the Soul Seer Saga—Soul Seer: The Lonely King.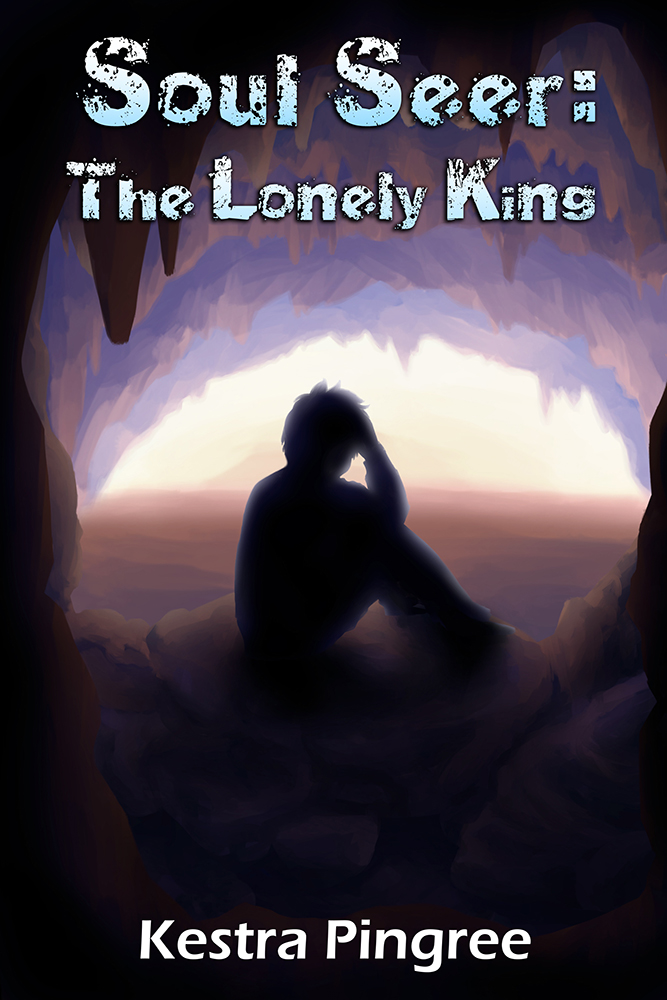 I also have a synopsis for you guys:
Freed from slavery, Rimn sets off with Squall and friends for the coastal city known as Seaside, where she hopes to find a ship to take her to the North. But her plans for traveling safely through the desert are shattered when a pack of Drooma chase her and Squall—with little to no supplies—away from the rest of their group. Rimn discovers her past might not be as dead as she pretends it to be. Starting from a mysterious traveler, who causes Rimn to question her abilities, to an unlikely king, who easily breaks through her distrusting walls, Rimn is confronted with many questions as she struggles to keep sight of her goal.
Some things are still subject to a LITTLE bit of change, but Soul Seer: The Lonely King is well on its way to being released next month! I don't have a hard date, but I promise the book will be available in August.
Stay tuned everyone! In the meantime, remember to share Soul Seer: The Hidden Lights with your friends and write a review for it if you haven't yet. Thank you so much for your support, and have a good day~